Dr. Annie Reiner's new book, Bion and Being: Passion and the Creative Mind, examines the most mysterious and revolutionary of Bion's ideas. With his concept of "O," Bion provided a new psychoanalytic space in which to explore the mind. It reflects what is essentially a state of being, of mental presence or existence, which is the basis of thinking and creativity. Because O, unknown and unknowable, cannot be represented in linear rational terms, Dr. Reiner explores the similarities between this psychoanalytic space and the artist's creative sensibility, as well as mystical and religious states, in an effort to bring a more experiential emotional understanding to Bion's theoretical ideas. She uses examples of the works of artists, poets, writers, theologians, and philosophers, including Rilke, Cummings, Dickinson, Shakespeare, and Beckett, as well as the ideas of Nietzsche and the Gnostic Gospels, to illustrate psychoanalytic concepts. Detailed clinical examples help inexploring the obstacles to these states of being, and how to work clinically to develop access to this creative realm of the mind.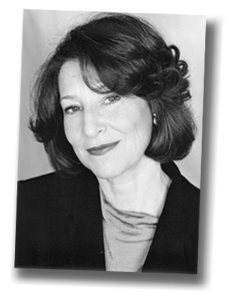 Upcoming dates:
Dr. Reiner will be presenting a paper and a workshop at the upcoming Francis Tustin Memorial conference, July 24-27, 2014 in Boston, Massachusetts. On Thursday, July 24th she will lead a Clinical Discussion group, and on Saturday, July 26th she will present a paper entitled, "Beckett's
Endgame
: The Collapse of Mental Life."
Park Plaza Hotel, Boston, MA
Read More...
Dr. Reiner will be presenting a paper and a poetry presentation at the upcoming International Bion Conference in Los Angeles, October 24- 27, 2014. She will present a paper entitled, "'O': Bion's 'Catch-22'." She will also perform her poetry at the opening plenary meeting of the conference on Friday, October 24th, 2014.
Crown Plaza Hotel, Los Angeles, CA
Read More...